A delicious bake which can be made ahead ready to cook off later.A great way to use leftover cooked chicken. You can double the meat mixture and freeze half for another day. Pork mince can be used instead of the chicken and dried chopped apricots instead of the olives.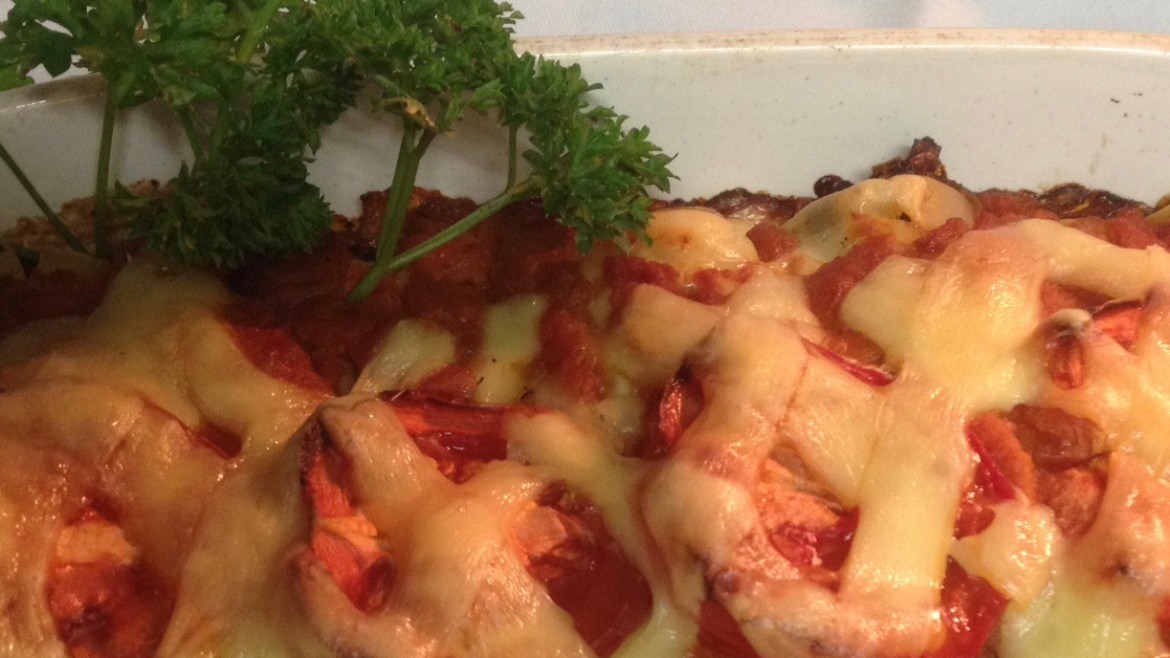 Cheesy Chicken and Avocado Bake
2016-04-27 19:26:25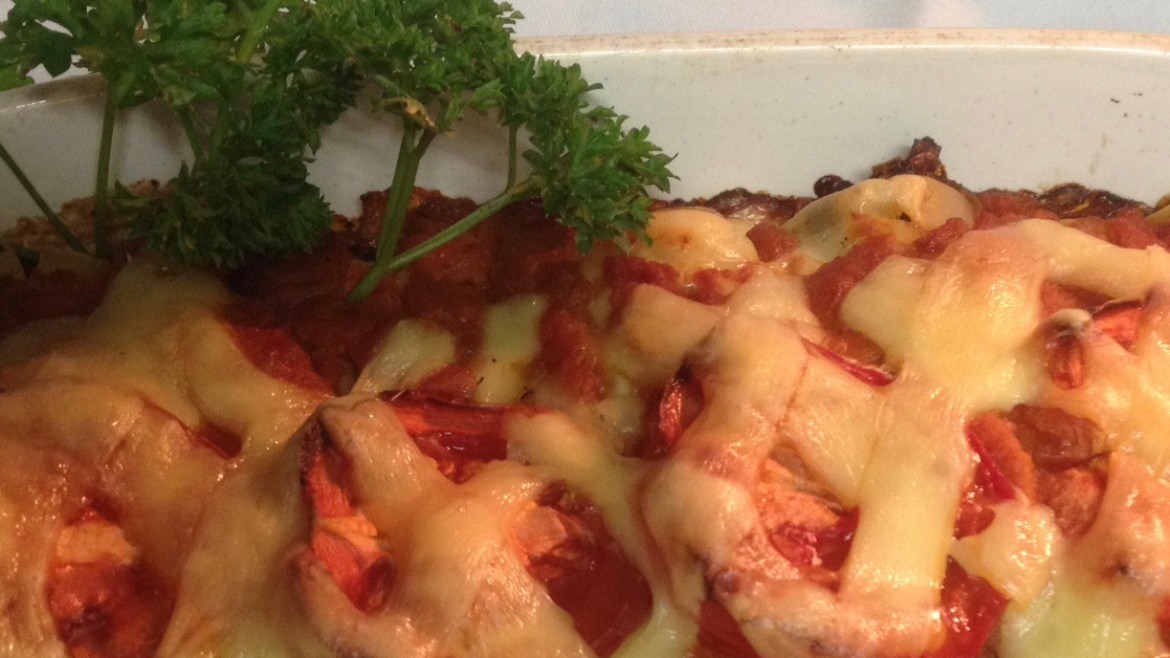 Serves 4
Ingredients
2 small onions, diced
1 carrot, diced
1 courgette, diced
3 cloves chopped garlic
1 tbsp olive oil
500ml cooked chicken, coarsely chopped
1 small red chilli, seeded and chopped finely
2 tsp ground coriander
1 tsp paprika
1 tbsp mixed dried herbs or handful of chopped basil
200 ml red wine or chicken stock
1 chopped tomatoes
2tbsp tomato purée
1 tbsp chopped black olives, optional
Topping
2 avocados
150g grated hard mozzarella
75g grated mature cheddar cheese
Instructions
Heat oil gently in a large pan. Add onions, carrot, courgette and garlic and sweat slowly for 15-20 minutes. Remove from pan
Add chicken to the pan and cook for about 5 minutes.
Add the spices and herbs. Stir well then add the onion mix and cook for a further 10 minutes, stirring occasionally.
Add the wine or stock and cook for a further 5 minutes.
Add the tomatoes and purée and bring to a simmer. Put a lid loosely on the pan and simmer for another 10 minutes. If using the olives add them at this point.
Pour the mixture into an ovenproof dish. Peel the avocados and cut into 1 cm thick slices. Place over the mixture evenly and sprinkle the cheeses over the top.
Bake in moderate oven gas mark 4 / 180C for approximately 30 minutes until top is bubbling and golden.
Notes
Delicious served with a simple green salad or green vegetable medley.
Sheila's Pantry http://sheilaspantry.com/